Times like these are dramatic in many ways but most of all provide real catalysts for innovation. For Hyper Innovation this year, that meant doubling-down on digital health innovation, expanding virtual programs, and launching new products faster than ever. Companies working with Hyper Innovation are accelerating innovation through:
Building playbooks for piloting innovations and startup-corporate engagement in healthcare to provide a systematic pipeline of innovation

Standing up and executing on external tech innovation labs for corporate clients to provide organizational agility and mechanism for focusing and prioritizing, incubating, and scaling growth opportunities

Providing strategic consulting and workshops to drive more effective innovation

Running the Hyper Innovation Tech Exploration Lab as a portal for university-industry collaboration that engages a talent pipeline while surfacing opportunities and de-risking exploration of use cases for emerging tech

Managing the Hyper Innovation Digital Health Simulator, a platform that provides data, technology, and technical and healthcare industry resources for de-risking testing of new health tech solutions and vetting strategic partnerships.
If you are interested in case studies or learning about ways Hyper Innovation can bring value to your organization, contact sandra@hyperinnovation.com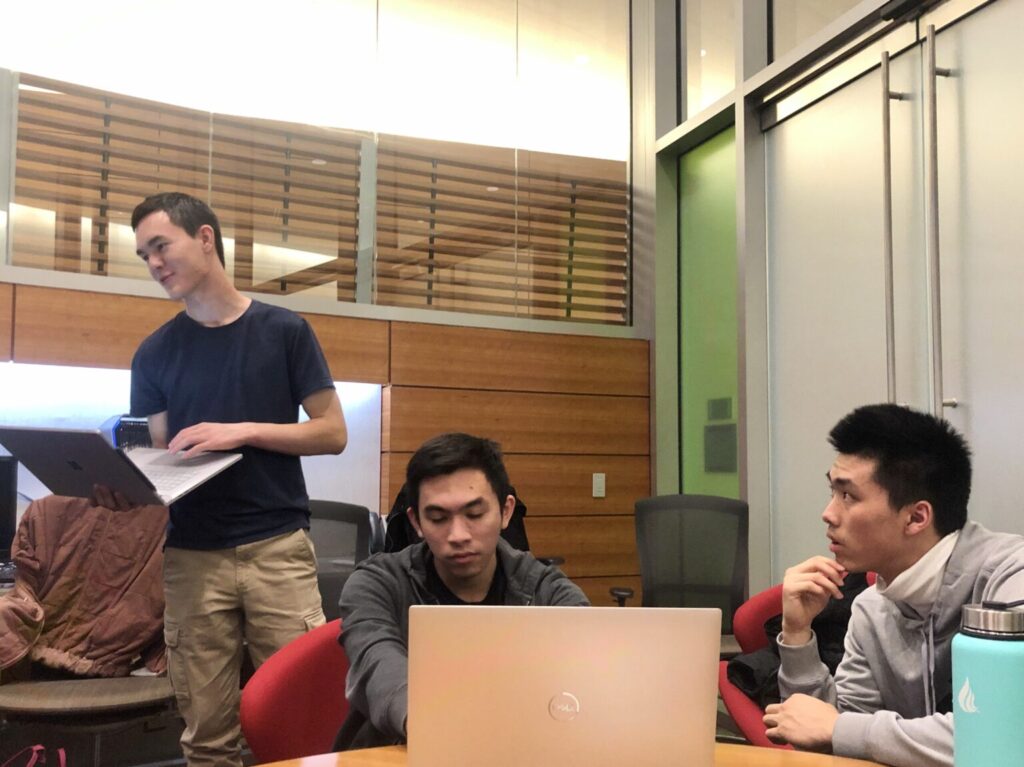 Beyond consulting, here are some updates from this year and things to look forward to:
Hyper Innovation Tech Exploration LabTM
Innovation. Technology. Talent.
Hyper Innovation Tech Exploration LabTM is an independent innovation lab that de-risks experimentation with emerging technologies and facilitates co-development and collaboration to surface new opportunities and create partnerships with universities, startups, and tech experts.
Companies can join the Lab's learning network, sponsor projects and reverse pitches, and gain visibility at online and in-person events. Some Lab highlights this year include:
Accelerating Tech Exploration and Innovation
Companies have the opportunity to sponsor projects or bring early-stage ideas in for frameworks that bridge the gap between idea and commercialization. Some examples this year include: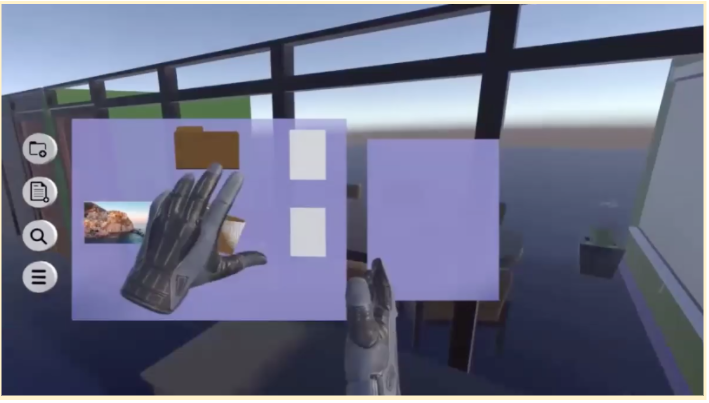 Holos, a growing virtual reality startup, continues to grow a sustained, engaged tech talent pipeline by sponsoring projects in the Lab that engage students while solving problems for the company. Holos provides their platform and mentorship to student teams to explore new use cases for their tech to define the workplace of the future and other use cases with virtual reality.

Petra, a UW-Madison student-founded early stage startup with a machine learning and AI solution is gaining access to industry connections, customer validation, and frameworks for bridging the gap between idea and commercialization in the Lab.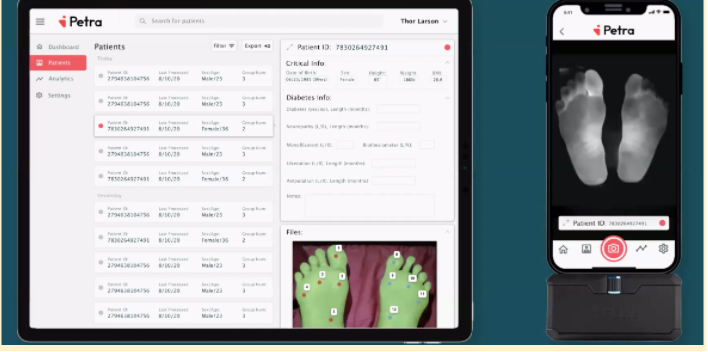 Industry Guest Speakers
Providing industry insights to innovators is key to driving innovation in the right way. Hyper Innovation continues to bring in industry guest speakers such as Thomas Yen, UX Lead with BD-Integrated Diagnostic Solutions, and Jonah Turner, Head of Emerging Tech with Molson-Coors, who gain visibility for their innovativeness in the organizations by sharing best practices and perspectives on accelerating innovation through external partnerships, creating a culture of innovation, and corporate innovation challenges.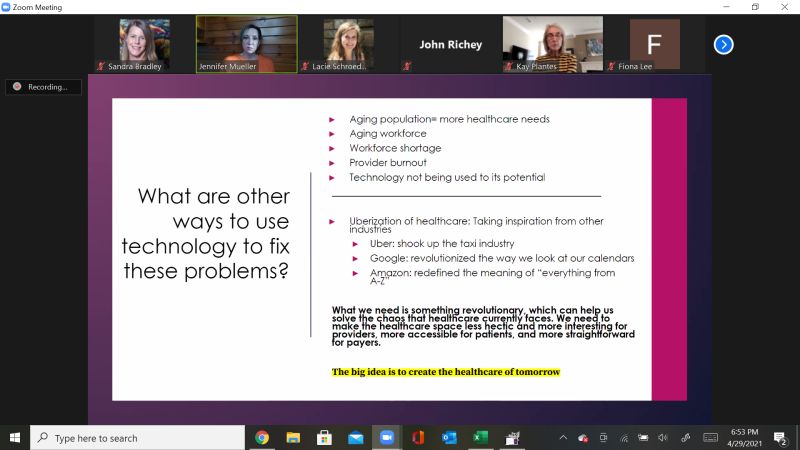 With a focus on the complexity of healthcare innovation and the need to leverage data and technologies more effectively, Michael Grall, CEO, Talus Solutions, and Jennifer Mueller, VP of Data and Privacy, Wisconsin Hospital Association, have provided insights on ways technology innovators can address healthcare challenges and gained feedback on their challenges.
Learn more about the Tech Exploration LabTM
Hyper Innovation Digital Health Simulator
The Hyper Innovation Digital Health SimulatorTM is a platform that provides strategy, frameworks, and healthcare industry resources for de-risking testing of new health tech solutions and vetting strategic partnerships.

The Simulator is a set of programs designed to work with an existing environment to provide vetting and validating of startups and new technology solutions and an incubator for identifying and growing new ideas to fuel growth for the overall enterprise.
The Simulator is customizable service currently serving:
AI companies using the Simulator for customer validation, workflow integration testing, and additional datasets to train algorithms
Established companies, systems, and payers using the Simulator's frameworks and resources as an "external Lab" for identifying new strategic opportunities and vetting new solutions and partners
Inventors and campus innovators who have brought their own ideas to explore including reducing injury risk and optimizing performance in sports, virtual reality in healthcare settings, and remote patient monitoring
Learn more about the Hyper Innovation Digital Health SimulatorTM
Upcoming Dates and Opportunities:

August 25, 2021: Deadline for defining projects, sponsorships, and Challenges in the Lab
Deadline for defining thought leadership opportunities, sponsored projects, challenges, hackathons, and other activities for Fall 2021.
Contact sandra@hyperinnovation.com to schedule an introductory discussion to define value for your organization.
September 27, 2021: Tech Exploration Lab Fall Kickoff Event
For campus innovators, inventors, and students, an opportunity for organizations to gain visibility and meet potential teams.
November 18, 2021: Demo Night and Innovation and Technology Summit
For corporate innovators and decision-makers, an opportunity for learning and hands-on experience with new technologies.

Explosive innovation to thrive in a rapidly changing world.
Hyper Innovation is a corporate innovation agency bridging the gap between complex real-world problems and innovative solutions to drive growth and value.