The Hyper Innovation Tech Exploration Lab shared an update on November, 19 2020 on how the the Lab provides a "plug-and-play resource" for engaging with early-stage student innovation and ways to experiment with emerging technologies through projects, challenges, Learning Labs, and new modes of collaboration. Over 50 industry and university representatives attended; representing TASC, American Family Insurance, Widen, Kohl's, NeuGen, UW Health, Verizon and others.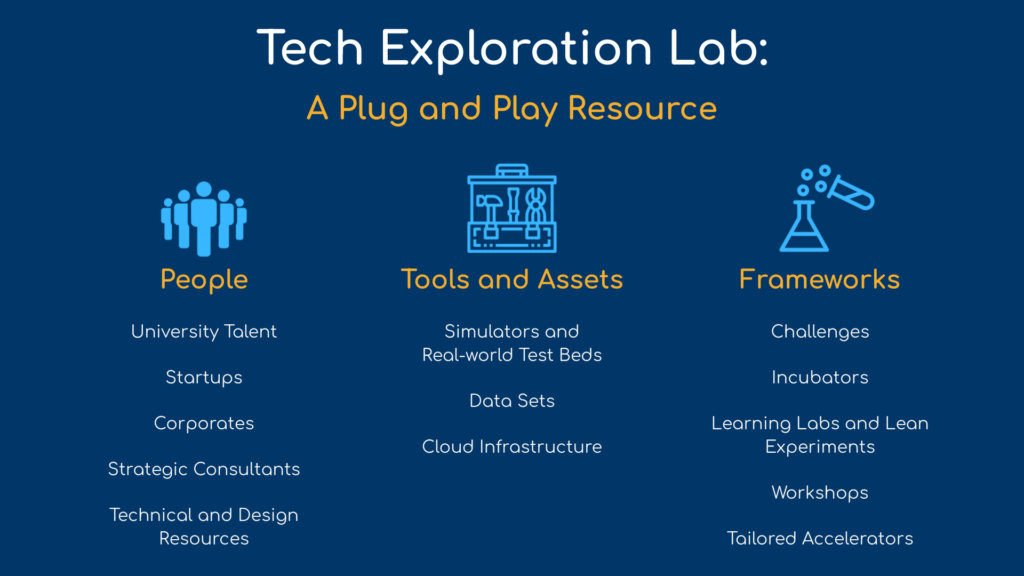 Session Highlights
1. Accelerating Startups and New Tech Solutions in the Hyper Innovation Digital Health Test Bed
As part of the Tech Exploration Lab, the Digital Health Test Bed more efficiently develops and tests new technology solutions with unique technology, data, and expert resources.
The Test Bed is currently working with several startups to provide a "plug-and-play" set of resources to accelerate product development and testing. Matt Younkle, CEO of Pythonic AI, discussed how difficult it can be for a startup to get access to expert resources and enough of the right kind of data to test algorithms and that the Test Bed has the potential to be beneficial for many kinds of startups looking to develop and test new solutions.
The Test Bed is fully customizable and has a growing asset base of de-identified healthcare data from multiple sources that can be used for a variety of use cases.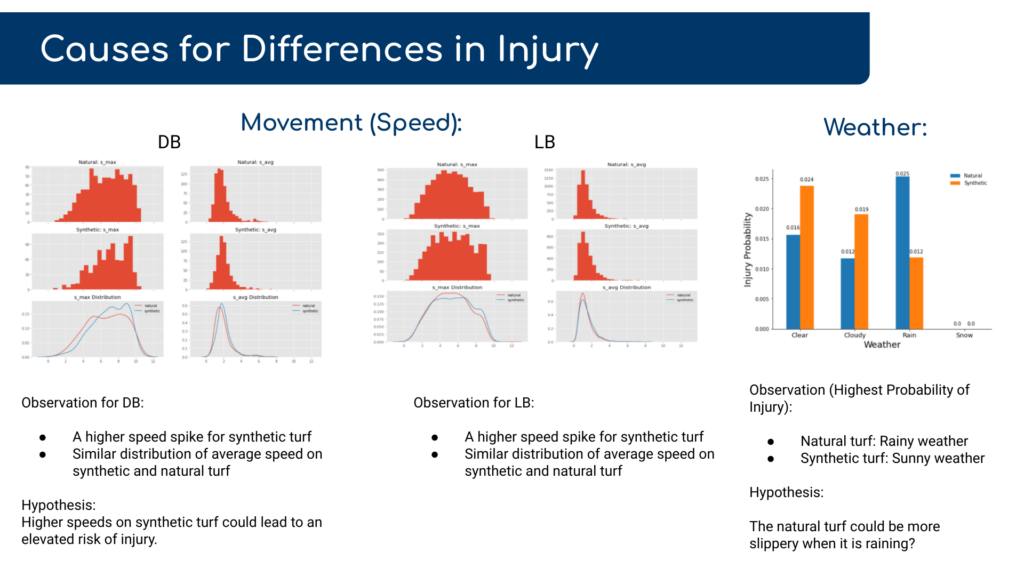 2. Developing New Business Models, Testing, and Generating New Insights
The Digital Health Test Bed also offers the opportunity for students to gain hands-on experience with real-world technology and datasets. The Test Bed houses an AI-driven simulated environment that enables corporations and startups to run "what-if" scenarios, and validate proofs of concept and MVPs by leveraging data-driven insights that are both predictive and prescriptive.
Corporations can share data and problems to solve with innovative students for hands-on, real world experiences and shared learning opportunities. Several use cases are currently running in the Test Bed including students analyzing and predicting injury risk reduction using data from the NFL and identifying ways to lower readmission rates leveraging data provided by the Wisconsin Hospital Association.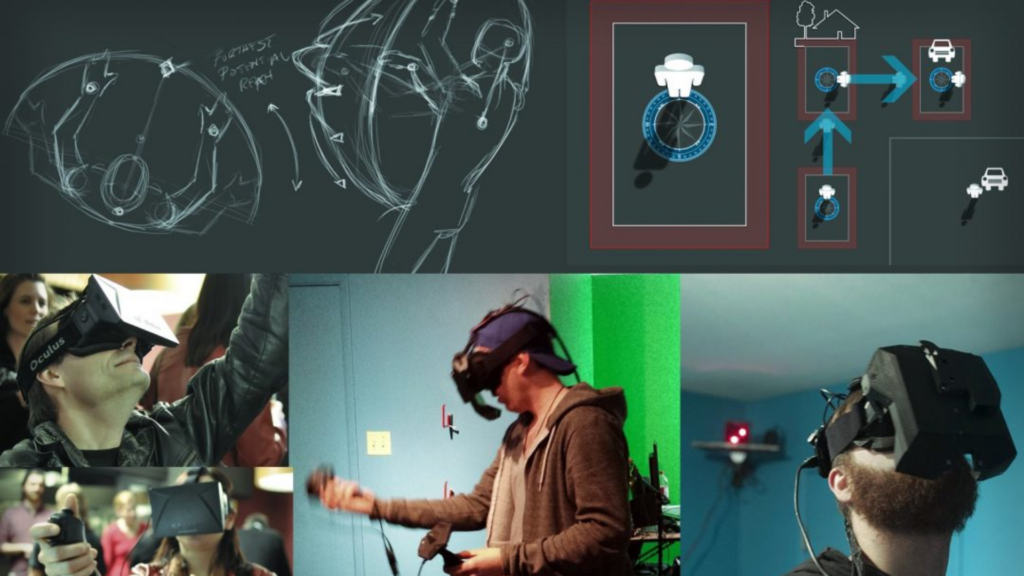 3. Helping Companies Discover New Use Cases and Develop Talent
The Tech Exploration Lab is a turnkey resource for innovative companies to connect with multi-disciplinary students in the experimentation with emerging tech, exploration of new business use cases, and supporting early-stage student innovation.
Tyler Waite, COO with Holos, a Madison-based VR startup, shared the need for startups like his to have a way to efficiently develop new use cases and cultivate a talent pipeline. Holos works closely with students to mentor and guide projects relevant to their business. Waite said, This year we've gotten connected to three awesome students at UW with some stellar interest and backgrounds in exactly what we do at Holos. We look forward to shepherding their research within the realm of VR/AR interfaces.
4. Bringing Industry Pain Points to Innovators to Generate Out-of-the-Box Solutions
Hyper Innovation partnered this fall with Dairy Innovation Hub to run a Dairy Innovation Challenge. The Challenge focused on addressing three major pain points of the dairy industry: extending the shelf-life of products, increasing consumption by students, and utilizing IOT or robotics to enhance farm operations.
Hyper Innovation managed the Challenge, provided the framework, methodology, and tools for execution. The Challenge invited students from multiple campuses to participate. Seven teams competed for over $10,000 in cash prizes, awarded on November 17, 2020. Finished projects included bioengineered yogurt, gamification of milk consumption, and an IOT-enabled, non-invasive thermometer for calves.
While focused on defined problems to solve, Hyper Innovation's repeatable frameworks can be used to foster collaboration across interest areas and campuses.
---
What To Do Next
Contact sandra@hyperinnovation.com by December 23rd to schedule a call or meeting to discuss a tech experiment, define a project or challenge, or sponsor a student activity relevant to you and your organization for Spring 2021.
The November event was a mid-point checkpoint with a virtual Showcase planned for April 22, 2021 (register for this free event).
---

Hyper Innovation is an Innovation-as-a-Service agency that bridges the gap between complex, real-world problems to solve and innovative, executable solutions to drive growth and value.
The Hyper Innovation Tech Exploration Lab is a digital play space focused on addressing corporate/startup driven industry problems to solve engaging multidisciplinary student innovation for shared learning, hands-on experience, and talent development.