Adopt a systematic approach for continuous innovation
Hyper Innovation is a corporate innovation consultancy that gets to the "how" to execute on digital innovation.
Focus innovation on customer preferences and needs
Create more value out of external partnerships
Contribute to organizational agility
Spend time and money on the right things
Things we do:
Tailored Accelerators
Startup-as-a-Service
Learning Labs
Incubator Programs
Reverse Pitches, Hackathons, and Challenges
Turnkey Open Innovation and Execution
Activate Open Innovation
Execute more effectively through facilitated engagement with selected startups, universities, and tech companies.
Access Customizable,Scalable Resources
Create efficiencies with people, tools, and frameworks customizable to your needs to vet partnerships, incubate new solutions and drive growth.
Build Organizational Agility and Customer-driven Innovation
Sift opportunities and focus and prioritize
Experiment with rapid test and learn methods
Customer validation and iteration of PoCs and MVPs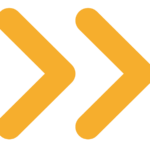 Accelerate go-to-market strategy and scale
Harness disruptive innovation to thrive in a rapidly changing world.
Hyper Innovation bridges the gap between corporations and innovative tech solutions to drive growth and value.