Learn more about the how to engage with the Hyper Innovation Tech LabTM and contact us to run Challenges, sponsor innovation ecosystem events, develop proofs of concepts, or pressure test solutions with unique product and customer validation methods.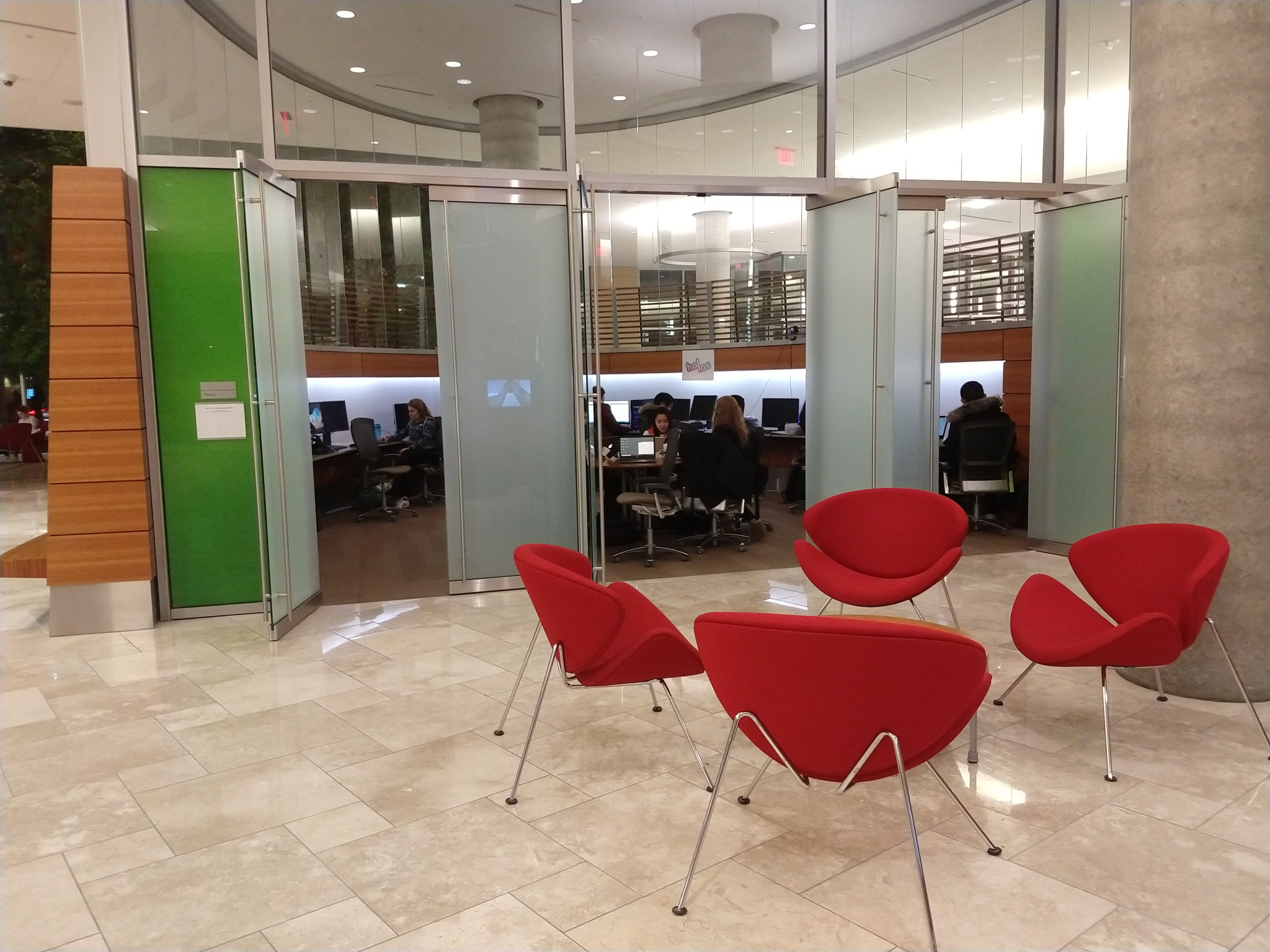 Inception of the Emerging Tech Hub at the Wisconsin Institute for Discovery
Hyper Innovation in partnership with the Wisconsin Institute for Discovery (WID) create an open innovation space called the Emerging Tech Hub (ETH) designed to provide a "digital play space" for shared learning around new technologies. Hyper Innovation provides programming and expertise and sponsors the student org HyperX to provide support and community for multi-disciplinary students working on their own ideas or industry-driven exploratory projects. The Wisconsin Institute for Discovery provides the space.

A "Preview Night" is held to create excitement about the opportunities with hands-on demos of technology and to gain feedback from industry and university representatives.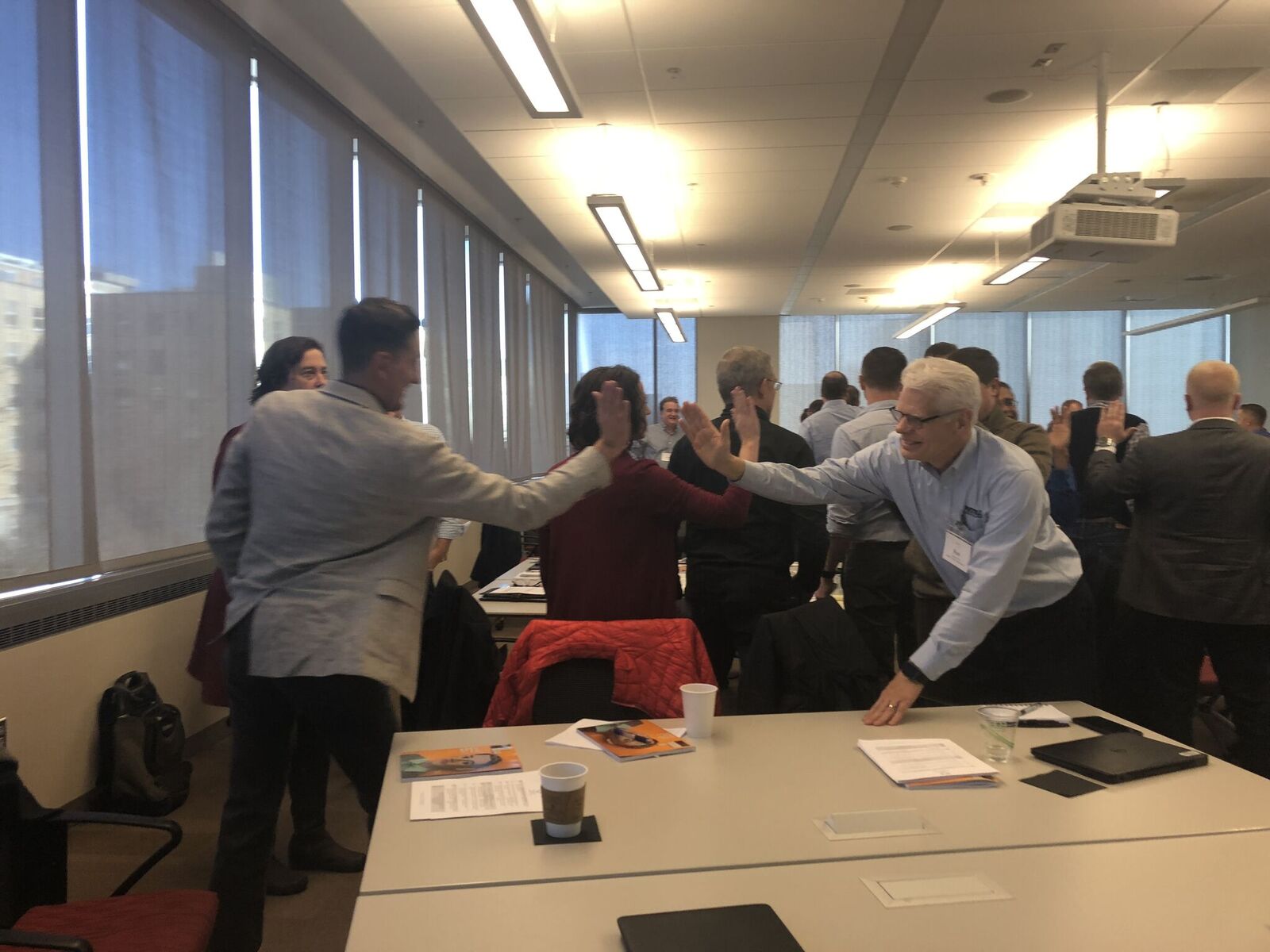 Emerging Tech Demo Night and Leadership Summit. Advisory Group is Formed
Executives and industry leaders are invited to a full-day Summit at the Wisconsin Institute for Discovery featuring hands-on interaction with startups and student innovators, thought leadership presentations, and interactive discussions to define interests in university-industry collaboration.

Hyper Innovation formally invites leaders from innovative corporations, startups and faculty and staff from UW-Madison to serve as advisors for the year to provide insights, inform direction, and advise on funding and ways to sustain activities. A second Advisory Group is formed to advise Digital Health activities.

The TEL Advisory Group includes: Holos, Wisconsin Institute for Discovery, CUNA Mutual, Talus Solutions, Winnow Fund, UW-Madison Law and Entrepreneurship Clinic, American Family Insurance, Kohl's, UW-Madison School of Business, Spin Live, TitleTownTech, Midwest Perks, Molson Coors Beverage Company, and Cockpit Mobile.

The Digital Health Advisory Group Includes: Forward Health Group, BlueTree Network, UW Madison School of Medicine, UW Health, WEA Trust, Talus Solutions, Pythonic AI, and Axicor.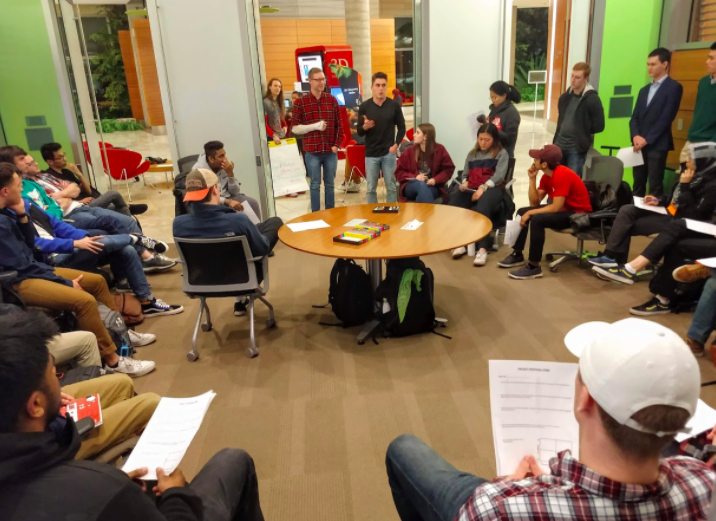 Students are Invited to Participate
Students from all majors across campus are welcomed to bring their own ideas or work on industry-provided projects. Project opportunities include work with AI, IoT, VR/AR, location tracking and app/web platform development. 55 students join the cohort, and begin work individually and on teams under the guidance of university and industry mentors.
Wisconsin Institute for Discovery Closes Due to COVID-19
The Wisconsin Institute for Discovery closes indefinitely (and, most likely, through Fall 2021). With doors closed, engagement pivots to virtual and remote work continues on projects with leadership from Hyper Innovation.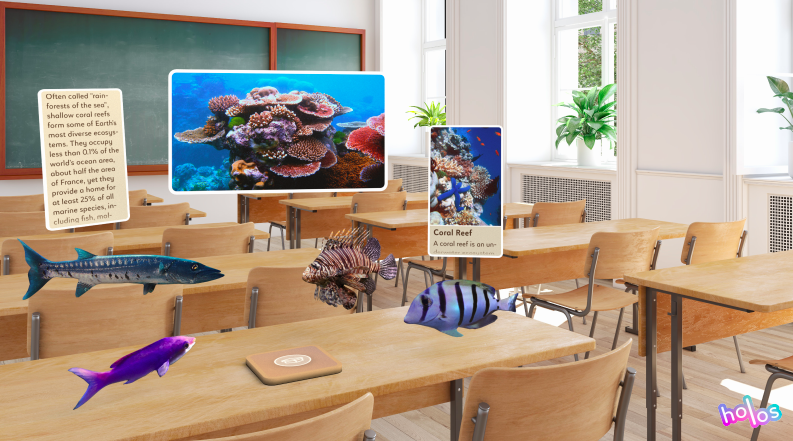 Spring 2020 Virtual Showcase
Business leaders are invited to a Virtual Showcase to learn from thought leaders, hear what students have been working on in AR, predictive analytics, and IoT, and to give input on future activities.

[See Spring 2020 Showcase Highlights]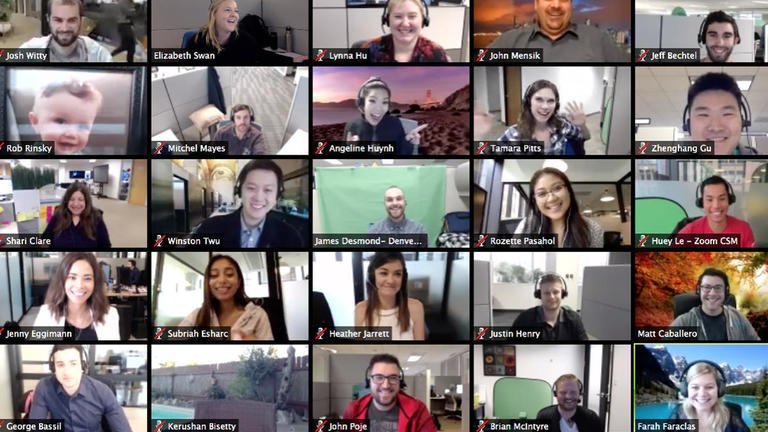 Virtual Report and Live QA
An online event is held to share curated top trends in emerging tech, snapshots from innovative companies exploiting those trends, and generate interest for fall activities. Topics include:

Changing Behaviors and Emerging Technology, Kevin Ponto, Faculty, UW-Madison

Cybersecurity and Critical Trends, Mike Grall, CEO, Talus Solutions

Getting in Early with Emerging Tech, Richelle Martin, Managing Director, Winnow Fund

Strategic Innovation and Maximizing Ecosystem Collaboration, Sandra Bradley, CEO, Hyper Innovation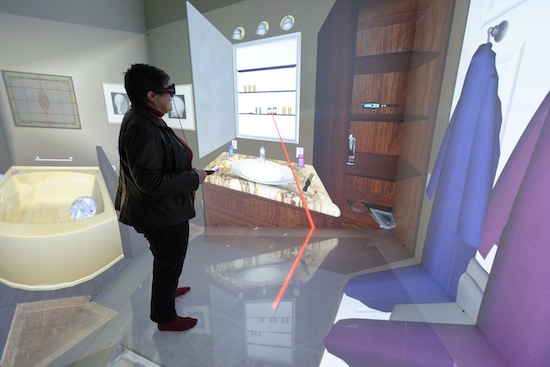 Innovation and Technology Leadership Forum and "Virtual" Tour
Hyper Innovation produces a session sponsored by the Wisconsin Institute for Discovery (WID) for participants to learn about emerging technology trends, "tour" projects and progress to date and take part in a knowledge exchange and dialogue about innovation challenges and best practices.

Participants learn about more effective ways to work with multi-disciplinary students and have the opportunity to give input on plans for fall.

[See a Recording of the Full Session]

Evolution of the Emerging Tech Hub to Hyper Innovation Tech Exploration LabTM
With the Wisconsin Institute for Discovery (WID) remaining closed to students and faculty, Hyper Innovation introduces the Tech Exploration Lab. Digital Health Lab activities roll up as an interest area under the Tech Exploration Lab.

All of the activities, advisors, and direction remain the same but running the initiative under a private entity adds greater flexibility to accommodate for private-sector needs.

When WID opens again in Fall 2021, in-person and demo nights are expected to be held in the building.
Fall 2020 Tech Exploration Lab Kicks Off
The Tech Exploration Lab offers companies and students opportunities for shared exploration and experimentation. Highlights include:

Companies working with students in the Hyper Innovation Digital Health Bed to "play in the sandbox" with de-identified healthcare data, EHR simulations, and predictive analytics.

Generating out-of-the-box ideas and solutions in a Student Innovation Challenge sponsored by UW-Madison and the Dairy Innovation Hub.

Students working with leading Madison-based startup Holos to gain hands-on experience with VR and to explore new use cases.

[Learn More About Fall 2020 Student and Mentor Opportunities in VR, Health Tech, Innovation, and Emerging Technologies]
Student Innovation Showcase
In collaboration with UW-Madison, Hyper Innovation was engaged to develop and run the first Student Innovation Challenge for the Dairy Innovation Hub.

Hyper Innovation's Challenge frameworks are designed to be repurposable to any industry or organization seeking to engage innovation ecosystems to generate out-of-the-box and new tech solutions around industry pain points.

[Learn more about the Fall Student Innovation Challenge]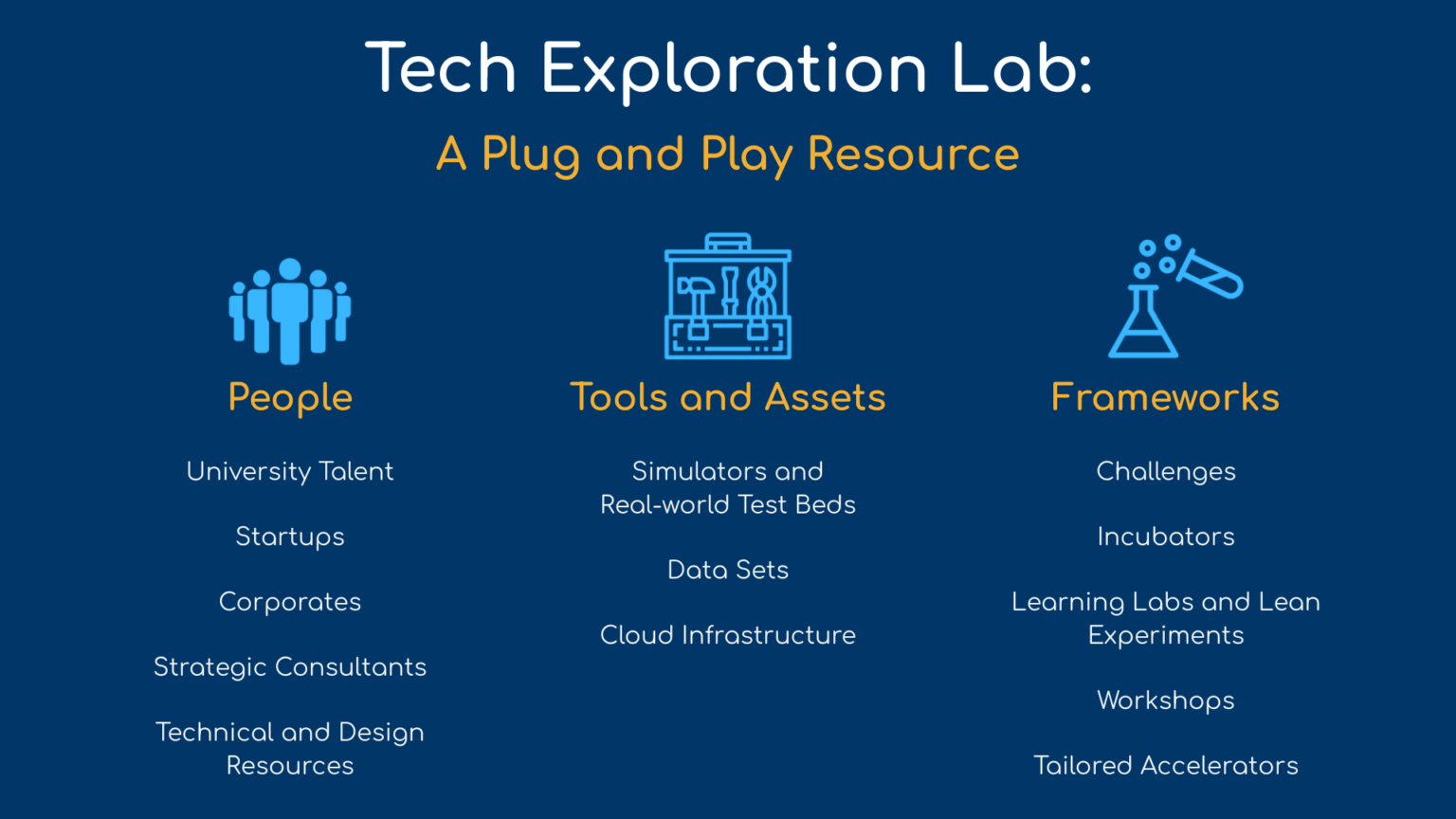 Tech Exploration Lab Update Event and 2021 Opportunities
Over 50 industry and university representatives attended the Hyper Innovation Tech Exploration Lab virtual event on November 19, 2020.

Companies learned about how the Lab provides a "plug-and-play resource" for engaging with early-stage student innovation and ways to experiment with emerging technologies through projects, challenges, pilots, and new modes of collaboration.

Ways for companies to engage include sponsoring events and student activities, mentoring multi-disciplinary students on industry projects, and supporting student-driven entrepreneurial ventures.

[See an Executive Summary of the Tech Exploration Lab Update Event and 2021 Opportunities]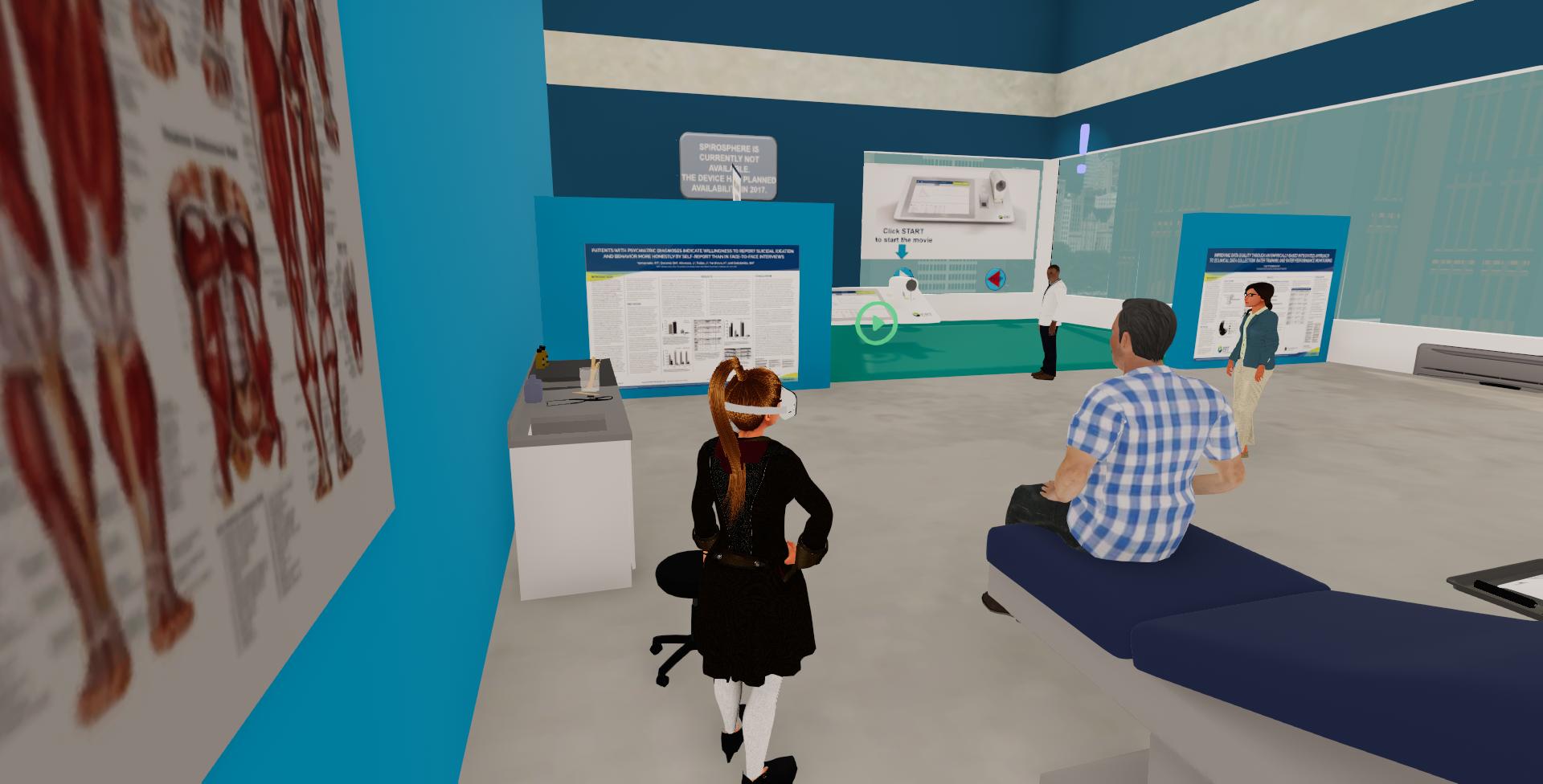 Tech Exploration Lab Announces Ways for Companies to Engage in 2021
Continuing the momentum with an all-virtual format in 2021, the Tech Exploration Lab offers companies the opportunity to propose projects, explore new business models, and co-learn with students.

Learn more about ways to engage with the Tech Exploration LabTM and contact us to run Challenges, sponsor events or student activities, develop proofs of concept, or test new solutions with unique product and customer validation methods.
Tech Exploration Lab Spring 2021 Cohort Kicks Off
Innovative students from across the UW-Madison campus were invited to the first ever Tech Exploration Lab (TEL) Student Program on February 1, 2021. The Spring Cohort included and opportunity to work with Holos, a growing virtual reality company, resources for students own entrepreneurial projects, and a learning series on opportunities in healthcare technology innovation.

[See a summary of the cohort and examples of opportunities companies can leverage with the Tech Exploration Lab.]
Challenges in Health Tech Innovation Learning Series Launched
In Spring 2021 Hyper Innovation offered campus innovators an opportunity to learn about challenges in healthcare, and connect with industry professionals in an out-of-classroom virtual learning series.

The Series included two live presentations with industry professionals for a unique opportunity for community connectivity and information sharing.

[Learn more about the panel on April 22: Opportunities for Health Tech Innovation]

[Learn more about the presentaiton on April 29: Integrating Clinical and Administrative Data]

The Learning Series was the prelude to the Health Tech Innovation Challenge.
Interested to learn how you can get involved with the Tech Exploration Lab?