Innovative students from across the UW-Madison campus were invited to the Info Session for the first ever Tech Exploration Lab (TEL) Student Program on February 1, 2021. In the past, Hyper Innovation has partnered with the Wisconsin Institute for Discovery and UW student orgs to bring innovative projects to campus. As Covid has continued to keep campus programs virtual, Hyper Innovation made the decision to launch an "off-campus" virtual program.
Learn more about the Tech Exploration Lab's journey.
Students were invited to the TEL Student Program Info Session to learn about out-of-the-classroom opportunities designed to offer undergrad and graduate students from all majors the opportunity to work on industry projects with opportunities for hands-on experience, resume development and creating industry connections.
Students are being invited back for the Program Kick Off on February 8, 2021 where they were meet in small groups with the project leaders and participating industry professionals. Students will learn more about the expectations and milestones for each project opportunity, and have the chance to brainstorm ideas and collaborate with other students.
Industry professionals are invited to participate and observe the Program Kick Off meeting to learn more about the opportunities in the Tech Exploration Lab, and connect on a personal level with innovative students.
Opportunities for the Spring Program include:
Hyper Innovation Digital Health Test Bed Mini Challenge
The primary objective of the Mini Challenge is to develop proofs of concepts or demonstrate existing solutions which address key challenges in healthcare that can be solved by technology and data and analytics. Participants will provide background research to support problem identification and development of the proposed solution.
Challenge Focus Areas:
Personalized and integrated experience to consumers
Enhance provider productivity
Engage formal and informal caregivers
Improve outcomes and affordability
Participants will have project direction from industry experts on strategy, healthcare IT, and data science, as well as access to resources for refining and pressure testing their ideas. Final presentations will be judged by hand-selected industry professionals for prizes.
Holos Virtual Reality & Augmented Reality Project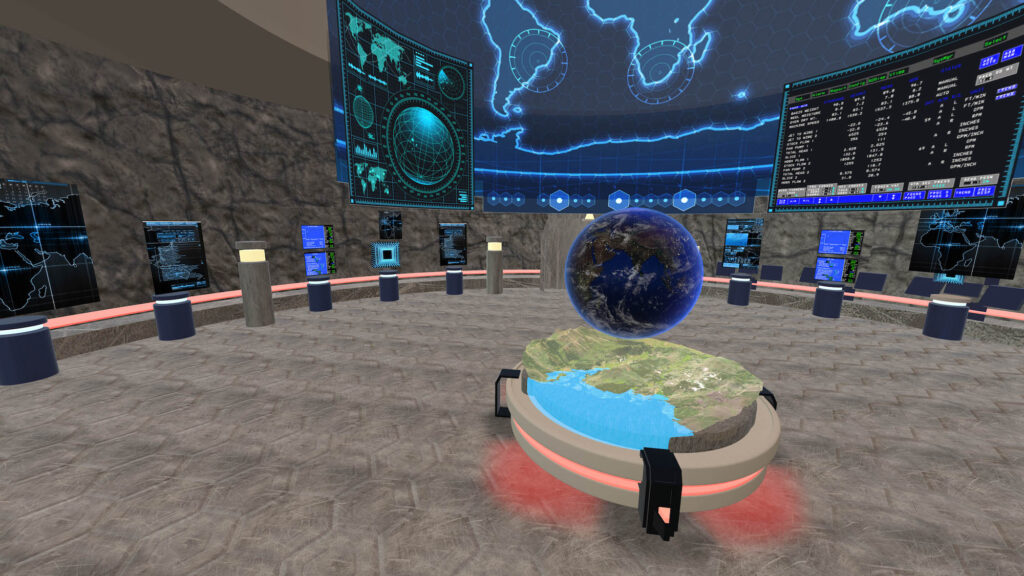 The primary objectives are to help students create distinctive and beneficial solutions using mixed reality (XR), including, but not limited to the education and training industries. Participants (individuals or teams) are to identify the challenge(s) within any industry that their solution will address and alleviate. Holos will serve as a consultant throughout the project and foster mixed reality resources in all industries.
Students shall conduct their own research, develop and refine their solution, and present their insights and recommendations. This presentation can take many forms (contingent on project scope and feasibility): blog, powerpoint, 2D- or 3D- drawings, playable prototypes, etc.
Holos is a Madison-based VR/AR startup founded by two UW-Madison alumni. They are a Virtual Reality (VR) and Augmented Reality (AR) content management system that makes it super easy for you to create and deploy hands-on learning experiences with a background in education, military training, and space training.
"Choose Your Own Adventure" Self-Guided DIY Project
The primary objective is to offer students hands-on, low barrier to entry opportunities for exploring emerging technologies. Students interested in pursuing their own interests, building a team around an existing idea, or learning more about the applications of an existing technology can DIY their experience with the TEL. Mentors and resources will be available to assist in the hands on learning, and growth and development of existing ideas looking to expand.
Join us for the Industry Showcase
Get "front row seats" for the virtual industry showcase on April 22, 2021 that will highlight the work being completed in the Spring TEL Student Program. The most intriguing projects will present their research and recommendations for new uses cases of virtual reality, augmented reality, digital health technologies and more.