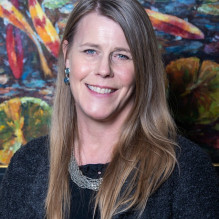 Hyper Innovation recently hosted a live, virtual event featuring health tech innovation leaders as they discussed the challenges and opportunities in healthcare innovation. CEO and Founder Sandra Bradley, facilitated the discussion and was joined by two expert panelists, Thomas Yen, User Experience Design lead at BD Diagnostics, and Michael Grall, CEO of Talus Solutions.
Thomas Yen is driving User Experience Design (UXD) for BD Integrated Diagnostic Solutions (IDS), responsible for planning and managing the Human Factors, User Interaction Design, Visual Brand Language, and Industrial Design development and deployment across new product development and improvement projects. Tom has over 20 years of experience in the Human Factors and Ergonomics domain both in academia and industry.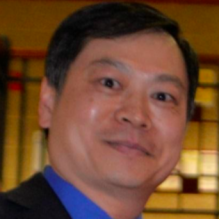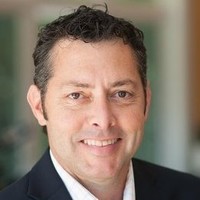 Michael Grall is the President and CEO of Talus Solutions, a cybersecurity integrator and professional services firm. Michael Grall also serves as an Advisory Board Member for Hyper Innovation's digital health initiatives, bringing expertise in healthcare integrations, data management, and digital health innovation strategies.
The Top Three Takeaways:
Problem and solution identification needs to happen in the real world
Focusing on user experience creates competitive advantage
Solutions should always focus on lowering the cost of care and include a revenue model
Problem and Solution Identification Needs to Happen in the Real World
"You have to talk to people. Henry Ford is quoted, 'If I had asked what they wanted, they would have said a faster horse.' What does it mean when they ask for a faster horse? Take that insight and look at where it can drive insight to leverage technology that is out there to solve that problem. Problem identification can only happen in a real world setting. Real world problems are not going to be solved in an academic setting. Investigate what people are looking for and identify the right solution." – Thomas Yen
You need to ask "What long vs short term trends?" An ongoing concern is the availability of clinicians and nurses as the patient population ages. – Michael Grall
"You need to skate to where the puck is going, what are you working on and will it be a problem 5-10 years from now? What will be the problem by the time you actually get to market?" – Michael Grall
Focusing on User Experience Creates Competitive Advantage
It is important to know your audience and what their real needs are, and also how those needs are evolving.
"Once you launch something that is the beginning of a lot of important data collection on the product, you need to pivot on the new information collected." – Thomas Yen
For example, a company developed a 'smart diaper' that had embedded sensors to assess the health of the baby based on the excrement in the diaper. When they did market research they learned that customers will not pay $50 per diaper for all of that information, it was not important enough to them. However, if there was a connected app to the diaper that could alert when the diaper was wet, say in the middle of the night, then customers would be willing to pay $1 per diaper to know that.
"It's not always best to be first [to identify and produce a solution], sometimes it is better to be second or third. Let someone else test the market, learn from their mistakes, and avoid their pitfalls and improve upon their offering when developing your own." – Michael Grall
"How can you do this in a way that best addresses the users' needs in the best manner that wins out. People will interact with a product at a premium, not necessarily the cheapest. Think Apple. The best user experience can be a strong selling point, the winner is the one who best understands the customer and how they want to engage with the product. User experience can become intellectual property that can be protected as a competitive advantage." – Thomas Yen
Solutions Should Always Address Lowering Costs and Revenue Generation
"Reducing cost, increasing effectiveness, and growing the scalability is what you want to strive for. What does the innovation do to lower the cost for the healthcare system and the end user of the product? And is the lower cost coming at a sacrifice of effectiveness or scalability?" – Thomas Yen
"Poor allocation of or limited resources such as high capital medical devices (ex. MRi Machine). Is there a way to Uberize healthcare? How can we make high capital medical devices on demand, and keep them from sitting idle in hospitals when no one wants a CT Scan at 10:00 pm? The highest cost in healthcare is the hospital building, 60% of overall expenses. What could be done without a hospital? Could the 60% largest cost be restructured to support mobile and telehealth?" – Thomas Yen
Interested to learning more?