Providing an immersive space for students to collaborate with growing technology companies, the Emerging Tech Hub stems out of the Wisconsin Institute for Discovery (WID) at the University of Wisconsin-Madison. Here, open work sessions take place where students work with experienced mentors from various facets of emerging technology (VR/AR, blockchain, IoT, AI) to further develop their personal journeys in technology development.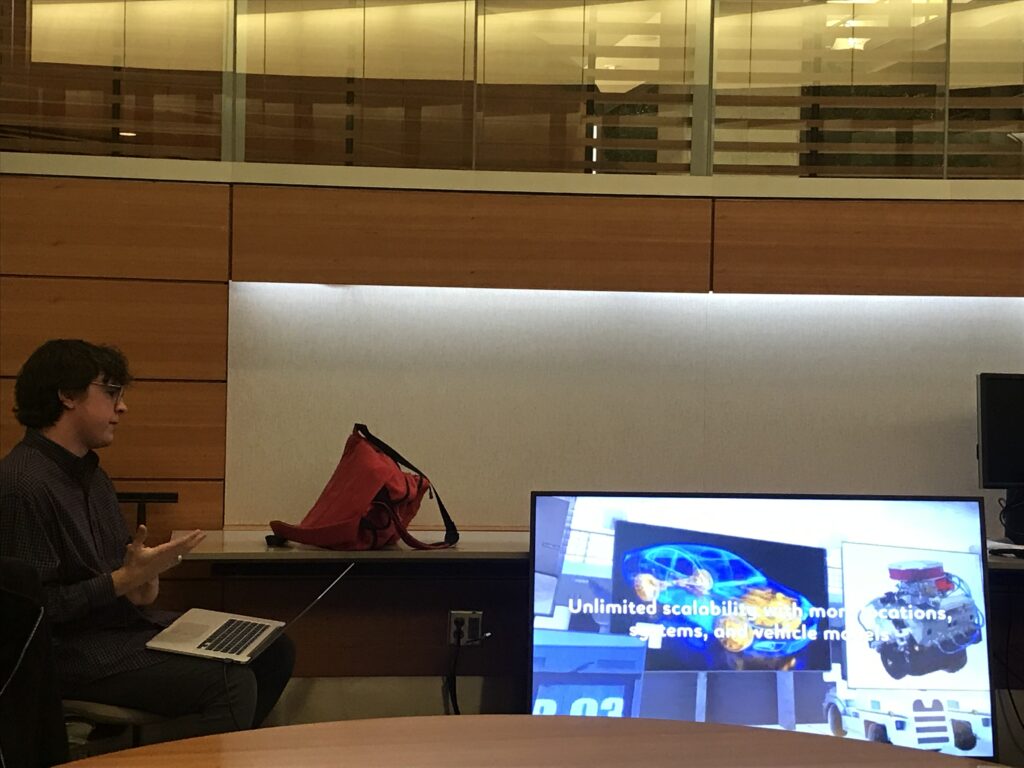 Making it easier for teachers and students to create immersive learning experiences, Holos is a company that is passionate about providing the world of education with a better understanding of the world through developmental software. They are currently focused on the K-12 and Defense markets. Holos' creators hope to change the way that people interact with computers through "bringing the computer into our world," as stated in their mission statement. The company began their journey in the classroom in 2018, where they found two key issues in the modern classroom that they wished to help teachers solve. The first matter that they are focused on is engagement, while the second is retention.
Holos believes that curriculum today is not connecting with children on the level that they need, and that the best way to change this is how the content is presented. They hypothesize that the entertainment and gamefication that children experience outside of the classroom can translate into school experiences for better engagement. In addition, ability for the students to retain the information that they are being taught is another area of Holos' focus. Lack of engagement with a presentation in school makes it difficult for the children to retain that information. Rather than a traditional presentation such as the method of slides, a more direct, and interactive approach to learning would allow students the opportunity to actually connect with the material that they are being taught on a deeper level. Holos' goal is to alter the paradigm for the better, as well as improve learning outcomes along the way. Using their passion for education, as well as new interfaces, Holos is fostering a better understanding of this world through a holistic and humanistic approach to developing software. While collaboratively working with others interested in this same approach, Holos can provide development, design, and business advice within the realms of VR/AR, full stack web, and 3D modeling, and or, geometry.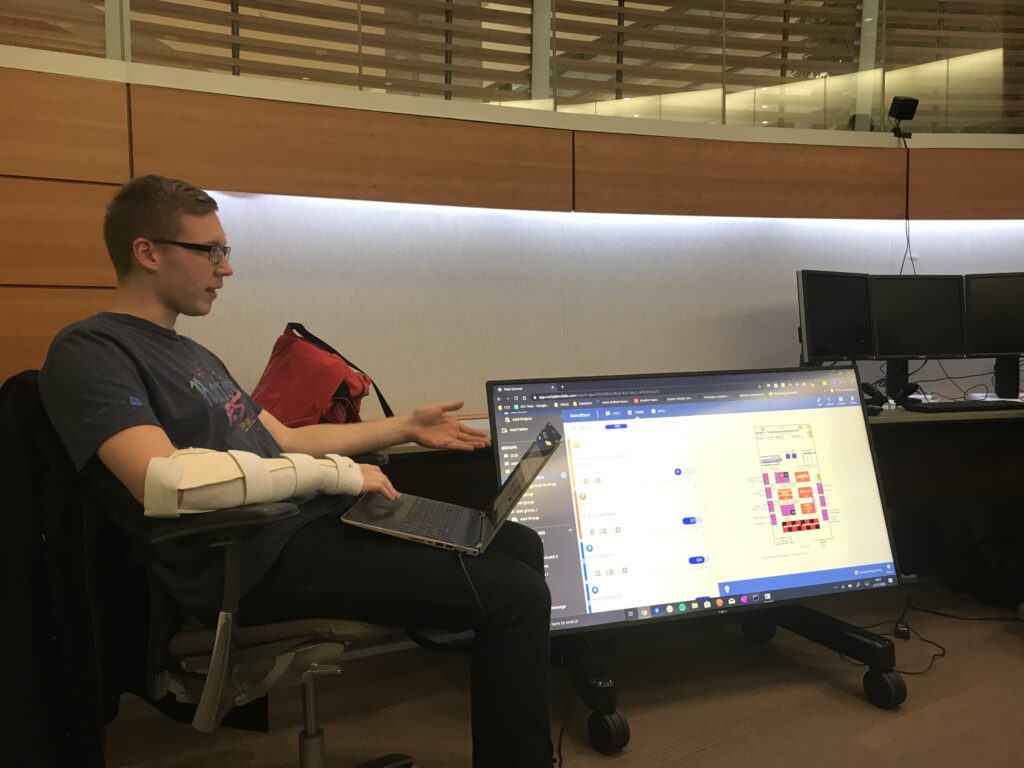 Another emerging technology company, Cockpit Mobile is building software that will help enable transparency and remotely manage physical teams through map based tasks and messaging. Cockpit Mobile is working to reduce the amount of wasted time and questions that are produced when people are unable to locate their teams. They are providing users in the field with the ability to see their location in relation to a task on the map. By providing real-time GPS locations, the need to ask a single question is eliminated.
In addition to the GPS locations, a chatroom platform is provided where users can drop comments and pictures to better describe their progress on a task. Cockpit Mobile is putting a productive spin on newsfeeds, as with their thread based communication, and easy to use checklist-style task completion metrics, it is simpler than ever to know the progress of a project at a glance. They are allowing staff to pin tasks directly to a floor plan, thus, helping the team know exactly where something needs to be done. They are helping provide mentorship in software development, tools and frameworks and their tradeoffs, software architecture and design, server side programming and scalable backend infrastructure design.
Both Holos and Cockpit mobile will have demos existing within the Emerging Tech Hub. Here, students and community members have the ability to interact with these stations during Hub hours. Holos is offering hands-on, tangible learning that involves experiences that foster higher engagement and retention with the content at hand. Cockpit Mobile is developing a demo that will allow users to explore the company's capabilities, such as "Slack of physical work forces." Students and community members will be able to start a project, drop pins, assign tasks, and communicate with team members, volunteers and leaders in the workforce all at once, using this platform.
Holos and Cockpit Mobile are outstanding examples of innovative technology that is crafting change within the modern world. The revolutionary software they are promoting holds the power to influence other companies to follow in their footsteps. They are providing an example for future technologies to build off of their initial idea to take a particular issue, and change it into something better, something more beneficial to society.