What is 5G?
5G technology is considered the next generation of wireless technology, expected to revolutionize the way people live and work. This innovative technology is faster, able to handle more connected devices that existing 4G and LTE networks, and offers improvements to create a new wave of tech products. Many companies are competing to have the fastest, or the largest 5G networks. This new technology holds the possibility of fully transforming new tech for consumers and businesses, as well as infrastructure and defense applications.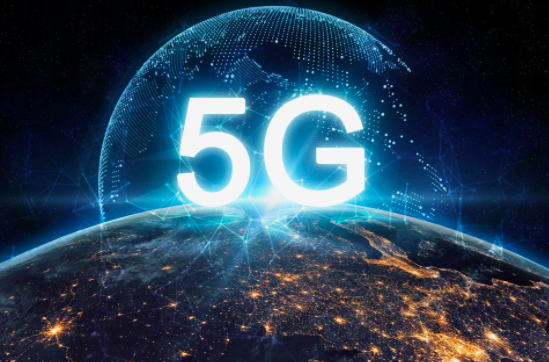 Verizon MEC: 5G's New Frontier
In August of 2020, Verizon became the first company in the world to launch a Mobile Edge Compute service (MEC) with Amazon Wavelength called Verizon 5G Edge. This type of service brings technology resources closer to the end user or where the data is generated.
MEC is a cutting edge computing technology that improves that functionality of networks, including 5G networks, with enhanced capabilities. It's a transformative complement of 5G, and it serves both as an IT service environment and offers cloud-computing capabilities.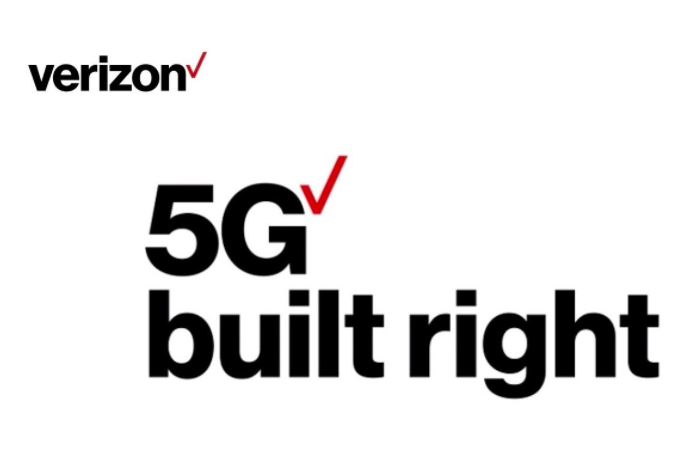 "The benefits of MEC for businesses are enormous. You can think of them in three broad buckets: ultra low latency, localized data, and expanded IoT potential".

Director of Partnership Business Development and Co-Innovation, Arleen Cauchi
These include:
Ultra Low Latency: MEC reduces latency when it comes with compute/storage residing at faraway data centers
Localized Data: With MEC, data is able to be gathered and acted on where it was originally created, thus resulting in greater performance, contextually aware applications, and improved security.
Expanded IoT Potential: MEC addresses IoT challenges, such as energy use and battery life as it is suited to facilitate the rapid growth of IoT. These benefits are especially available when MEC is combined with 5G, a network that is designed to handle massive IoT loads.
With SAP Edge Services, Verizon can help their customers innovate and leverage their existing SAP applications in retail, healthcare, manufacturing, managing distribution warehouses, etc.
Disrupting Manufacturing
Verizon has tested this technology in factory environments, looking to see how 5G can make manufacturing more efficient, effective, and safe. Given that 5G is nearly 100 times faster than 4G, and would allow a massive number of devices to be connected all at once, that means devices can almost instantly communicate with the servers and control them with one another. Thus in a factory setting, the humans driving materials may be able to be replaced with self-driving cars. The cars would sense the other equipment and vehicles in the facility, and could move around more quickly and with fewer errors, which helps cut company costs.
This new network technology has the capacity to process significantly more data, which can allow the company, for example, to do real-time video monitoring of goods in the production, which is expected to ensure higher quality.
"As artificial intelligence starts using this data and improving our process, making our processes more efficient, that's when we're going to start seeing the value"

Claudio Mazzalli, Corning's vice president of technology
Innovative Potential
Tami Erwin, CEO of Verizon Business Group says, "There isn't a company in the world that doesn't want to talk to Verizon right now because they understand the power and potential of 5G." Verizon hopes to gain an advantage over other wireless providers in scoring enterprise customers as more companies begin to examine the ways 5G could transform their business.
5G provides a technology coveted by so many companies, and its limits are still yet to be reached.
Impact on the Healthcare Industry
Internet bandwidth has been a barrier standing in front of reliable, instantaneous telecommunication in the healthcare industry. When data-heavy files are downloaded or when multiple users are working on the same network, a burden is put on medical practices such as physician-to-physician consultations, at-home monitoring, and video-based telemedicine. Rush University System for Health: internet bandwidth, an academic health system in Chicago plans to be the first U.S. healthcare organization to formally try using 5G in a hospital setting. This technology is expected to revolutionize nearly every industry, especially the healthcare industry as it could allow a webpage or file to be downloaded somewhere between 10 and 100 times faster than today.
The College of Healthcare Information Management Executives has spoken to the benefits of 5G as well, as the organization submitted a statement to a Senate subcommittee ahead of a hearing it convened with telecom providers and government officials to discuss the importance of deploying 5G nationwide. Also, in November the American Medical Association adopted a policy to advocate for expanded broadband and wireless internet access across underserved areas of the U.S. Lack of internet access or poor service in regions has hindered the availability of emerging digital health services, such as telemedicine, according to the AMA.
Five ways 5G internet's quicker speed, lower latency and higher bandwidth might improve patient care, according to hospital executives and healthcare analysts.
Bolstering remote patient monitoring by connecting devices at hospitals and off-site
Enabling quicker downloads of patient data, including large files such as MRIs
Creating more reliable telemedicine by reducing video lag and expanding internet access
Turning robot-assisted telesurgery into standard practice through advancements in connectivity and devices
Allowing physicians to practice surgical skills and procedures with augmented reality
5G offers the possibility of going beyond broadening access, Healthcare analysts say that the technology has the potential to cut down latency, which is the time lag between when a user requests an action (such as clicking a webpage) and when the network responds. 5G tech could potentially get that reaction time down to just milliseconds. Also, 5G could make robot-assisted telesurgery widespread.
"That's an activity where any lag between a physician's motion and a network's reaction would be unacceptable."

Spandan Mahapatra, global head of the business solutions unit at Tata Consultancy Services, an IT services and consulting firm.
5G technology provides a hope for innovation, especially in the midst of a healthcare revolution due to COVID-19. It is more important than ever to increase the reliability and accessibility of telecommunications within the healthcare industry, and 5G is helping.
Sources