Calling all undergraduate and graduate students from ALL MAJORS!
Are you looking for hands-on experience with virtual reality and augmented reality? Holos is offering an opportunity for exploring novel user interfaces that are centered on the hands?
Introducing the Holos Virtual Reality User Interface Project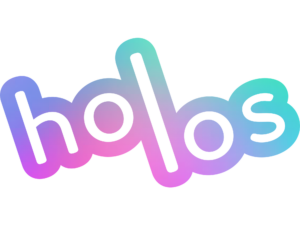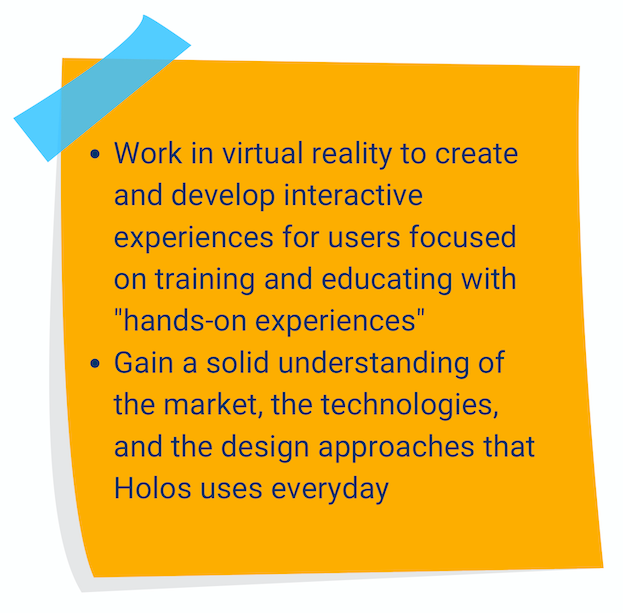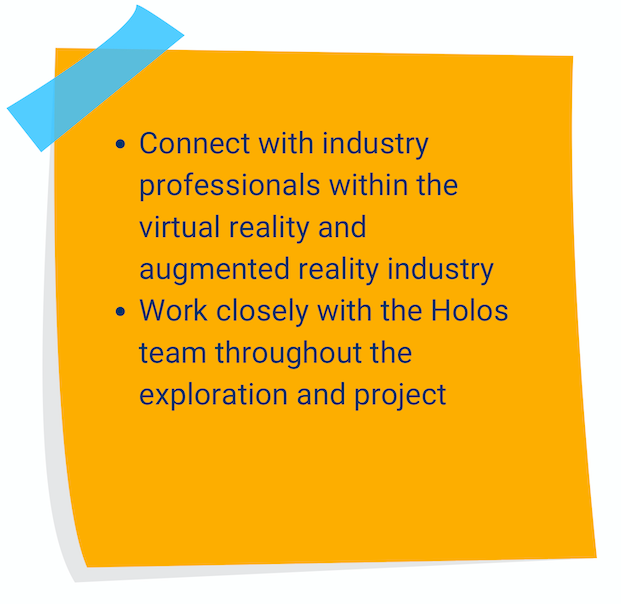 Spring 2021 Opportunities
Students will explore novel user interfaces in virtual and augmented reality that are centered around the hands and present their ideas, and, ideally, implementations of new VR/AR user interface elements at the end of the semester in the form of a blog post.
The primary objectives are to create distinctive and beneficial solutions using virtual reality. Participants (individuals or teams) will explore novel user interfaces in virtual and augmented reality that are centered around the hands with guidance and expertise from the Holos team.
Example Projects Include:
Reimagine what a file browser looks like and how it functions in virtual reality
Develop a process for a teacher to leverage for a virtual tour of a city
Design an inventory system so users can take virtual tools around with them in the space
Create an avatar creation workflow for networked virtual reality sessions
Students' project deliverables will consist of a blog post and either Route 1 or Route 2 (as defined below).
In addition, students will be presenting their projects at the Student Cohort Live Showcase and if selected, you may present at Innovation and Industry Showcase too.
Please note that Routes 1 and 2 are due before the Blog Post.
Your post should  have visuals, alongside your project breakdown.
Here are key sections to include:
Individual/Team Information: Name(s) and background(s), including interests, and experience relevant to the project.
Problem: Issue that you're solving, including relevant research and summation of existing approaches, and your hypothesis of how to remedy the problem.
Business: Key differentiator, value proposition, and addressable market.
Conclusion: What have you learned and may do differently next time.
Route 1: 2D Sketches/Concepts
Sketches of proposed user flows and interface elements can be done in a notebook and transferred to the blog post. They should provide sufficient detail such that a cohesive narrative can be gathered from the sketches. The sketches will supplement the blog post and will provide valuable context to the written elements of the post.
Route 2: 3D Interactive Prototype
This route goes above and beyond and requires the students to deliver an interactive prototype of the proposed solution/experiment. Students should prototype in Unity and should make sure to utilize hand-based controls (not abstract "laser pointer" interfaces). Given the time constraints, a focus should be put on functionality, not necessarily visual fidelity.
Students will have the opportunity to earn a stipend for work completed. Awarding of the full stipend value is at the discretion of Holos and will depend on the quality of work presented.
Spring 2021 Innovation and Technology Leadership Showcase
Creating the Future of Work with Virtual Reality
The student team working with Holos is in the process of developing a 3D file management system that is creating distinctive and beneficial solutions using virtual reality. The project is very user friendly as it allows the user to physically "grab" the files with their hands. It is also visually appealing as the folders and files are clearly laid out. This project adds a functionality that is not feasible in 2D managers. The team is using tools such as Blender, Unity, and SteamVR to craft their project.
Following the presentation the students were asked how they plan to implement names of the files into the system, and they hope to integrate them into the actual files by linking them to the VR headset. Also, the team sees the technology as being very important to the industry world as it makes the file management process more efficient.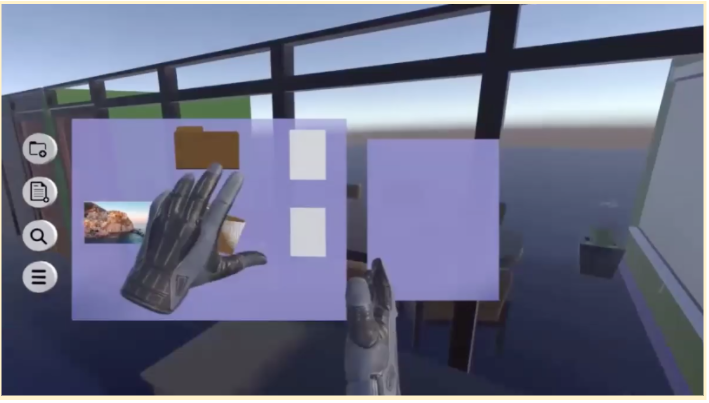 The Holos student team consisted of Kyle Adler,  Freshman studying in the College of Engineering, Hunter Zhang, Sophomore studying in the College of Letters and Sciences, Liana Bautista, Freshman studying in the College of Letters and Sciences and Isaac Perrilles, Graduate Student studying in the College of Engineering.
Interested in learning more?
Read more about the Showcase.
Stay tuned for Fall 2021 Opportunities!