We are your turnkey resource for innovation.
Three Ways to Engage:
---
Learn
Learn about "what's next" in technology and surface new opportunities.
Join the Hyper Innovation™ Industry Consortium.

Schedule a customized strategic workshop.
Explore
Take part in low-risk exploration and experimentation.
Specify a project or sponsor activities in the Tech Exploration Lab™.
Execute
Gain speed to market with specialized teams and tools.
Apply a Tailored Accelerator Methodology™ to develop a continuous pipeline of innovation.
Customized Strategic Workshop
Learn how innovative practices can impact your bottomline.
Schedule a strategic workshop to learn best practices and trends for harnessing the latest technology and how to apply these insights to identify potential impacts on your organization.
Take part in an interactive, facilitated workshop to bring teams around actions and plans to drive innovation.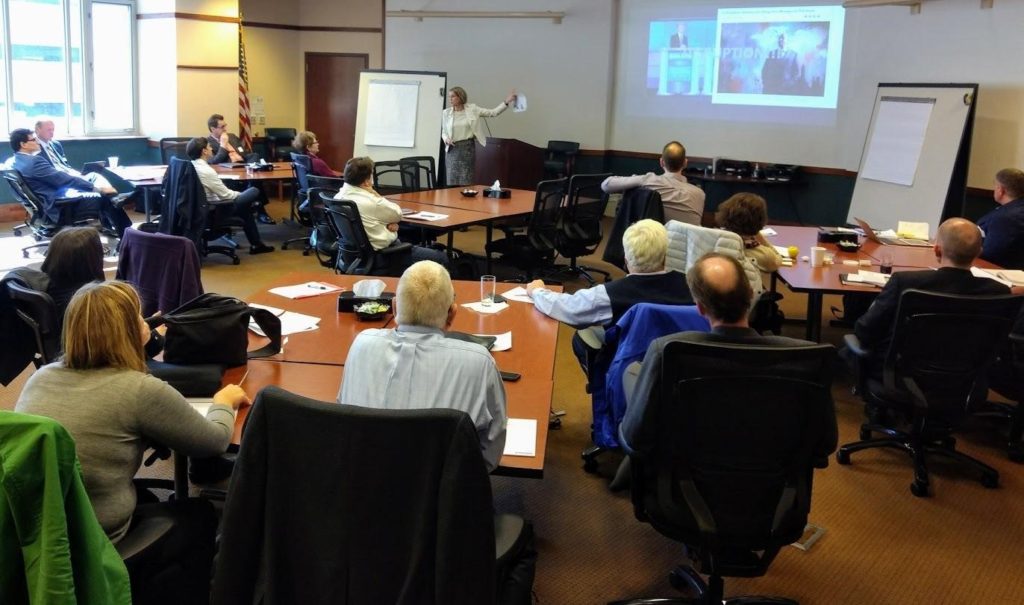 Hyper Innovation Industry Consortium™
Stay connected with a unique ecosystem of tech leaders.
Stay informed of the insights and exploration of Hyper Innovation and other consortium members.
Take advantage of insights shared in exclusive events by our panel of industry experts to help solve your problems and spark new opportunities.
Plug into our innovation ecosystem of leading corporations, startups, and organizations to identify new potential collaborations.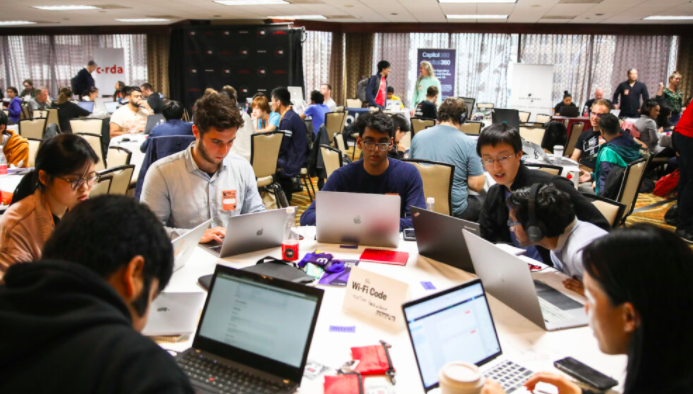 Tech Exploration Lab™
Explore the possibilities of innovative new technologies.
The Tech Exploration Lab™ is a digital playspace focused on addressing corporate/startup driven opportunities for tech exploration.
Demonstrate real-world applications for emerging technologies and grow the next generation of innovative solutions.
Collaborate with other innovative corporate decision makers, subject matter experts, and leaders from diverse industries.
Cultivate a talent pipeline by engaging with multi-disciplinary students in small-scale sponsored projects for shared learning and talent development.
Digital Health Test Bed™
Leverage our curated resources to get the most out of your exploration.
The Digital Health Test Bed™ is a proprietary tailored ecosystem with unparalleled expertise and turnkey resources for nimble, strategic execution in digital health.
Access our robust data sets for your own self-guided exploration or leverage our expert resources.
Explore an existing test bed and glean insights from existing use cases.
Pressure test your new or existing solutions in our simulated environments for actionable insights.
Tailored Accelerator Methodology™
Execute on strategic opportunities with confidence.
Our four step process gets you there faster. We partner with you to ensure the right opportunities are executed on with the best resources.
We define a custom growth strategy and plan that leverages a tailored ecosystem with unparalleled resources for nimble, strategic execution.
Interested in beginning your innovation journey?

Explosive innovation to thrive in a rapidly changing world.
Hyper Innovation is an innovation agency that bridges the gap between
complex, real-world problems to solve and innovative, executable solutions to drive
growth and value.