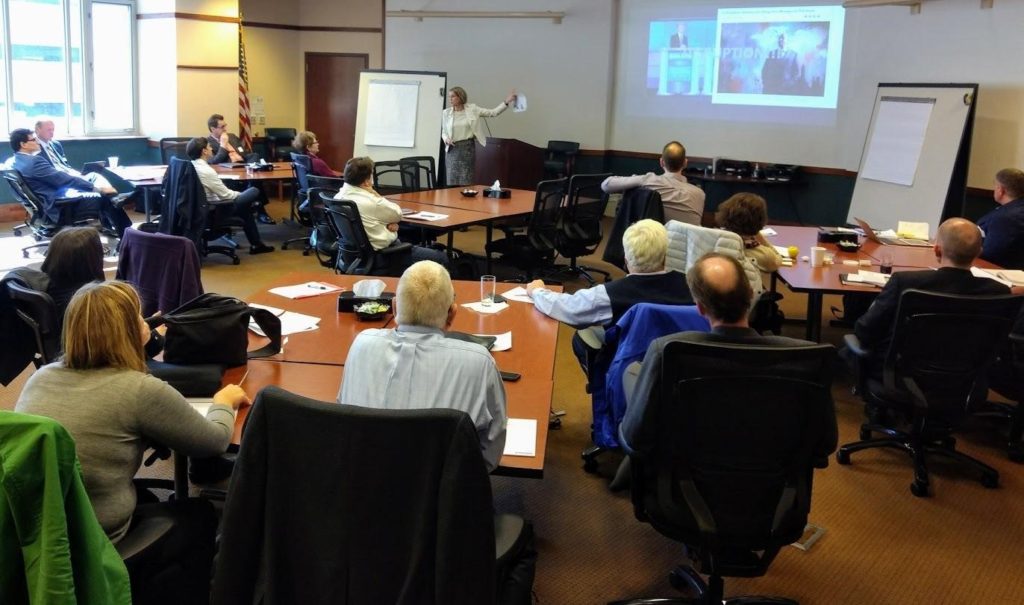 Kathy Henrich, Advancing AI Wisconsin, presents on the impact of technology on talent for corporations. Kathy has decades of experience working with strategic alliances for IBM and currently leads talent pipeline initiatives for Advancing AI Wisconsin.
Related:
Disruptive Technologies and Their Impact on the Future of Work (PDF)
Advancing AI Wisconsin (website)
Key Points:
Need for a New Set of Definitions and Processes
Emerging technologies are fraught with buzzwords and hype. Henrich stresses that a new standard set of definitions and processes need to be developed to provide a platform to continue meaningful discussion of the implications of disruptive technology on business processes and impact. This is especially true about the changing division of labor between artificial intelligence (or "AI") and people.
Impact on Education and Talent
With the continued growth and implementation of AI and technology in general, it is critical to prepare current and future generations for a world that is increasingly technology driven.
The two dominant schools of thought in this debate center on either teaching children coding and STEM related material at earlier ages, or continually incorporating new technologies in classes that already stress creative thinking and problem solving.
Acquiring new talent will become an increasing challenge with growing need to meet the demands of exponential change in technology. Identifying ways to re-skill to close gaps in the current workforce is rapidly becoming an imperative for every company. It is clear that there need to be new modes for experiential learning especially in disruptive tech spaces.
Learn more about experiential learning programs that close the talent gap.